Schengen is alive – Guided tour of Schengen and the European Museum
Guided tour - Schengen is alive – Guided tour of Schengen and the European Museum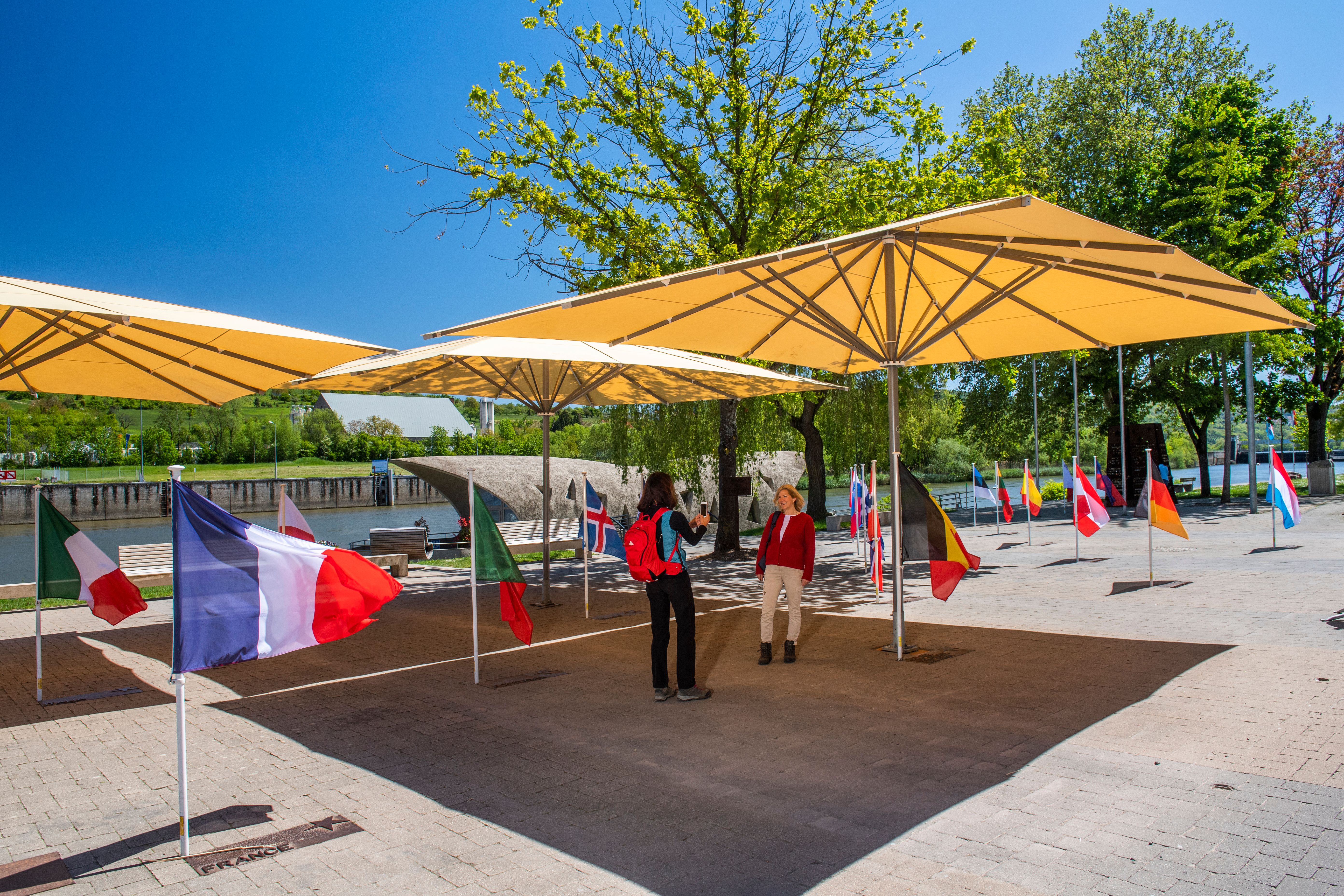 Schengen is alive! European history was written here in the border triangle Luxembourg, France and Germany. On board the MS Princesse Marie-Astrid representatives from Luxembourg, Belgium, France, the Netherlands, France and Germany signed the Schengen Agreement on June 14th, 1985. The agreement was one of the major steps towards a unified Europe and the abolishment of inner-European border controls between the signing countries. Schengen is considered the cradle of a borderlees Europe: travelling without border formalities from one country to another, be it by foot, by bike or by car. Discover how it all came about and why it is so important today.
Attach your souvenir personalised padlock at the sculpture "E Schlass fir Schengen". Explore the Monument of the Schengen Agreement, the Columns of Nations as well as a section of Berlin Wall.
Upon request and prior to reservation: The opportunity of tasting of a glass of locally produced white wine. Grape juice or water are also available.
Date information
other languages upon request