Dream loop "Wine and Nature Path Palmberg" (on request)
Lush green boxwood stands and wild orchid meadows, a dream for eyes and nose!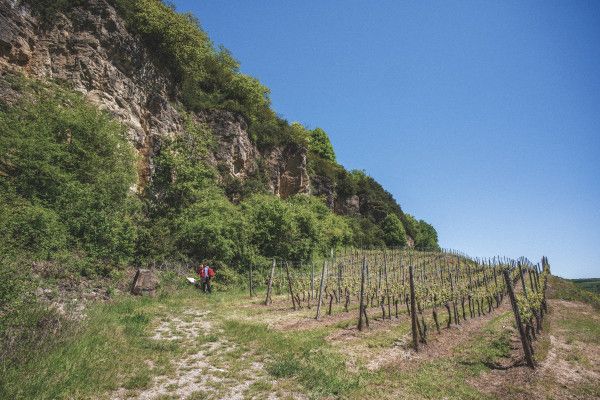 Passing along the steep shell lime cliffs, the path leads you through the steep vineyards of the Palmberg with wonderful views into the Moselle valley. As we reach the nature reserve of Pellëmbierg (Pellëm = box), our eyes and nose will be delighted above all by the lush green boxwood and wild orchid meadows. The return through the valley of Donverbach (creek) with its waterfalls and wooded gorge provides a relaxed ending. Beautiful landscapes, as well as explanations of the geological layering and the biodiversity of the Palmberg await you on this hike.
-> not suitable for prams
9 km
Difficulty: medium
Availabilities
14.10.2020 - 31.12.2024