Circular routes Ines Kirsch
Description
33km | 3 countries | 0 borders

Welcome to the M³-Trail within the borderless triangle. Discover on 33 kilometres the German-French-Luxembourg border region with its very special charm and its eventful history.
Tough years of war, countless border shifts, power struggles, negotiations and agreementshave shaped the border region and its people for centuries. On closer inspection, the naturallandscape with its trenches, overgrown anti-tank barriers, bomb craters and hiddenbunkers still reveals the scars of those times. Thanks to the Schengen Agreement, the region has now grown together into a borderless, common living and cultural area. The M³-Trail offers the opportunity to find out more about the way the area works together in harmony through its culture, its people and its history. Particularly exciting stops are the European Museum in Schengen, the Château des Ducs de Lorraine in Sierck les Bains and the Franco-German Peace Chapel near Perl.The M³-Trail passes through remarkable natural sites such as the Stromberg (Schengen & Contz-les-Bains), the Hammelsberg (Perl & Apach), the limestone meadows of Montenachand the quartzite outcrops in Sierck-les-Bains, some of which are classified as nature reservesand listed in the European Natura 2000 network. These natural environments are fragile and reserved exclusively for walkers, so please follow the recommendations on the signs at the entrances to the sites.
Signposting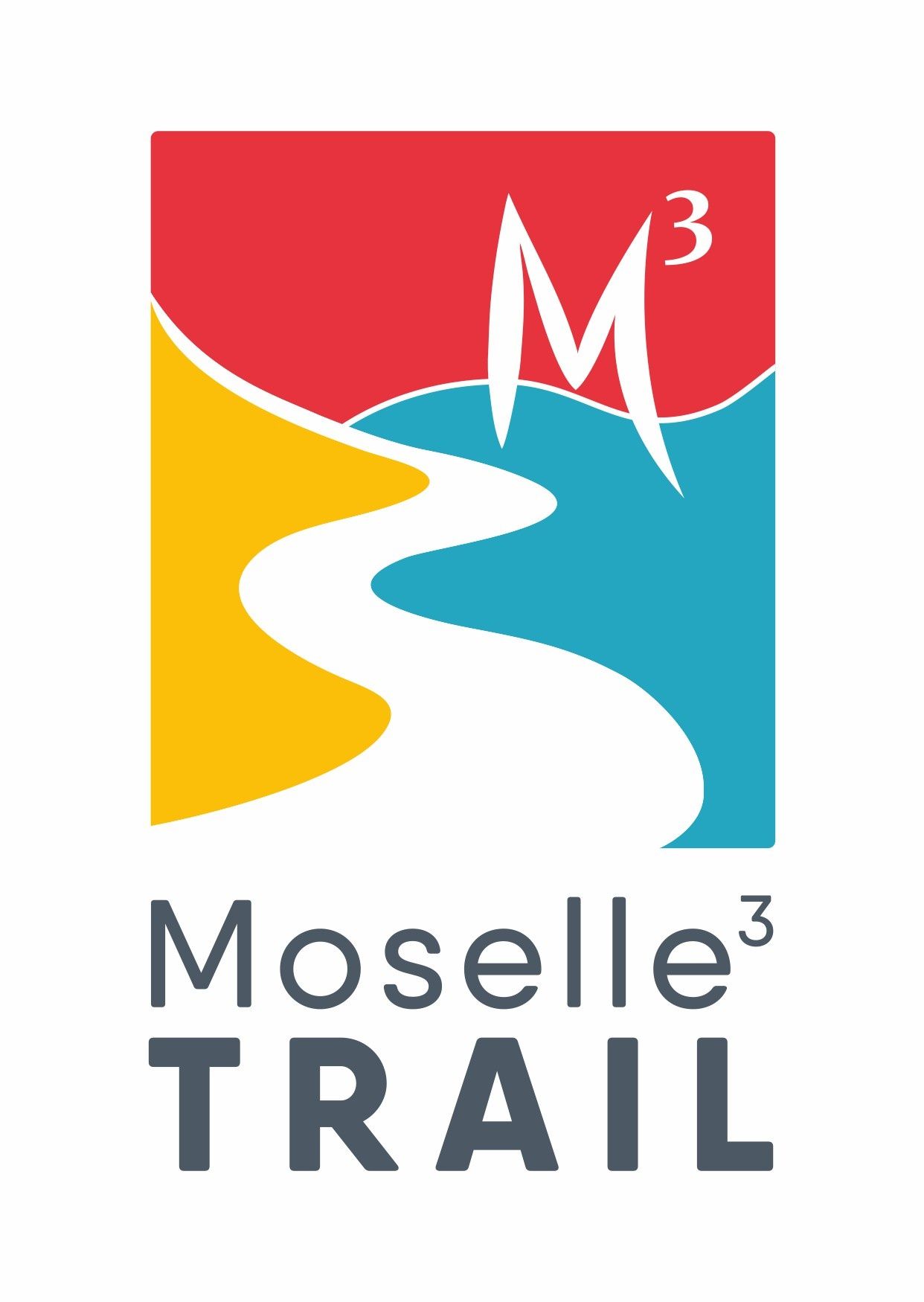 Directions
The M³ Trail is a 33-kilometer circular route that can be started at various points. There are very good parking facilities in the Perl-Sehndorf area (large car park on Kreckelberg), at the Perl train station, at the Europa Museum in Schengen and at the Maison de la Nature in France. The trail offers a perfect mix of nature and culture experience. Exciting paths, stream valleys and exceptional natural areas offer nature fans a unique journey through the border triangle. With the European Museum in Schengen, the Château des Ducs de Lorraine and the Peace Chapel, lovers of culture and history will find exciting places during the tour.