Fëlsbësch Panoramic Tour (on request)
A "crater" on the Luxembourg Moselle!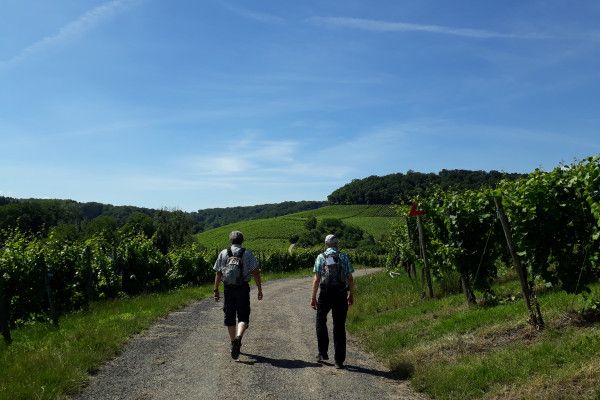 Ever heard of the Black Crater? The smell and sight of the beautiful forest and vineyard landscape are a constant companion on this hike to the 268-meter high crater. Towards the sun, with breathtaking views over the "Haff Réimech" and interesting facts about wine, nature and history, you will return to the Moselle valley.
-> suitable for prams
6-7 km
Difficulty: medium
Availabilities
18.01.2021 - 29.02.2024